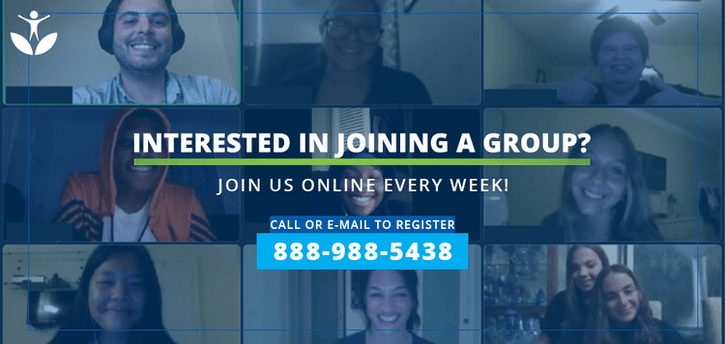 FREE GRIEF SUPPORT GROUPS
Children's Bereavement Center® (CBC) and adult division Lift From Loss® provides FREE grief support groups for children, teens and adults who have experienced the loss of a loved one.
Peer grief support groups are open-ended. Participants may join groups at any time during the year after attending an Orientation. Because grief is unique to each individual, children and their families decide their length of participation at the CBC. Losses can be recent or in years past.
About CBC Groups
All peer grief support groups are FREE
Groups for all ages (4+)
Orientations held weekly, registration is required
Groups are available for:

Elementary School Groups (Younger: kindergarten - 2nd grade; Older: 3rd - 5th grade) 
Middle School Groups
High School Groups
Young Adult Groups for 18-30-somethings
Adult Groups (English, Spanish and Creole coming soon)

Groups facilitated by mental health professionals
Activities include music and art therapy & candle lighting ceremonies
Groups meet virtually every week in the evening via Zoom
Participants decide how long they wish to attend group
Open to anyone who has lost a loved one as a result of illness, accident, suicide or homicide
Dedicated perinatal and infant loss groups for child loss before birth or during infancy 
Groups welcome all those touched by the loss of a loved one and are non-denominational, culturally diverse and welcoming of all identities
For young children, we are working with our art and music specialists to create activities that our elementary-aged participants can complete at home with their parents or caregivers.
If you or someone you know needs support after the loss of a loved one: 
PLEASE CALL 888-988-5438 or e-mail support@childbereavement.org TO REGISTER FOR OUR FREE GRIEF SUPPORT GROUPS or fill out this form and we'll call you back during business hours. Calls are returned during office hours Monday - Friday from 9:00am – 5:00pm unless there is a holiday. Registration is required.
Looking for a resource on how to talk to a grieving child? Click HERE!

--> -->