Debra Albo-Steiger, LCSW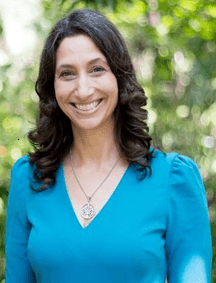 Debra Albo-Steiger has 20 years of experience in education, advocacy, and social service administration and is currently the CEO of Children's Bereavement Center located in Miami, Florida. She earned her Bachelor of Arts degree in Psychology from the University of Michigan with an emphasis on child development and her Master of Social Work degree from the University of Chicago. Deb is a Licensed Clinical Social Worker in Illinois and Florida and holds a certificate as a School Social Worker.
Deb began her career as a School Social Worker in the Chicago Public Schools assigned to communities with high gang violence. Upon moving back to Miami, Deb was a clinical therapist for Jewish Community Services focused on couples counseling as well as providing therapy to children, teens, and adults both in individual and family settings. Prior to starting her position with the CBC, Deb worked for 9 years as the District Homeless Liaison for the Miami-Dade County Public Schools, serving as the Director of Community Outreach for Project UP-START. She was the co-chair of the Youth Homeless Working Group under the Homeless Trust as well as a co-chair of the Youth Homeless Initiative for the HOMY Collective for six years and was the Superintendent's designee for the Homeless Trust Board.
Deb has presented at state and national conferences including the National Association for the Education of Homeless Children and Youth as well as presented on webinars through a national partner, School House Connection, speaking about best practices in assisting children and youth experiencing unstable housing. Deb's effort to successfully transition homeless high school students to post-secondary institutions was featured in a publication by the United States Interagency Council on Homelessness highlighting the accomplishments of many formerly homeless high school students who successfully became college graduates.
In addition to serving as CEO of CBC since August 2021, Deb also has been a CBC group facilitator and has presented at conferences locally and nationally on loss and grief support.
(888) 988-5438 x 111