Melissa Goldman, JD, Secretary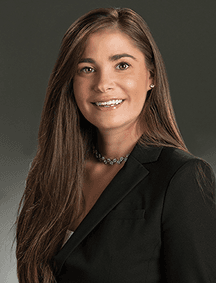 Melissa Goldman is General Counsel at CirrusMD.
Melissa advises clients on health care regulatory compliance with particular attention to telehealth, digital health, and health care technology. Ms. Goldman anticipates potential issues providing practical and strategic counsel to health care providers and technology companies on innovative relationships, business models, and reimbursement opportunities that address regulatory requirements while effectively and efficiently meeting clients' business objectives.
As former associate general counsel and interim Chief Compliance Officer at one of the United States' largest telehealth companies, Melissa has a depth of experience advising on a broad range of health care technology issues, including federal and state fraud and abuse issues, federal and state privacy and security issues, Medicare, Medicaid and third-party billing and compliance requirements, state licensure, credentialing, and accreditation matters, and structuring arrangements with third parties (such arrangements include, billing services, management services, consulting services, vendor services, provider services, managed care contracts, credentialing delegations, and technology licensing).
Professional Honors & Activities
Recipient – Baker Donelson Ft. Lauderdale Pro Bono Award (2019)